Dedicated Outdoor Air System (DOAS)
The dedicated outdoor air system (DOAS) with optional energy recovery. Our state-of-the-art commercial HVAC system is designed for easy installation, energy efficiency, and durability. In addition, every Atherion® by Modine dedicated outdoor air unit includes the Modine Controls System to ensure maximum efficiency, operation, reliability, and serviceability.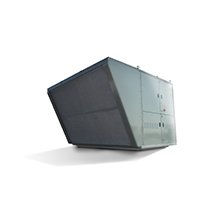 The Atherion® is the ideal solution to bring fresh, tempered outside air into your facility, regardless of your geographic location.
Contact Us to Learn More.