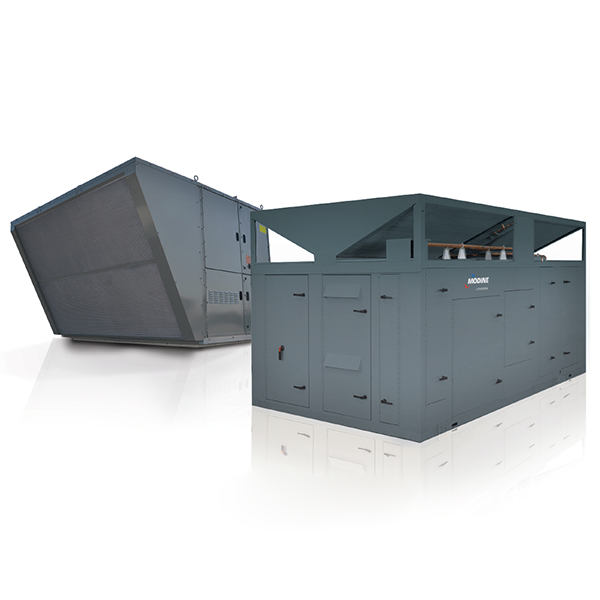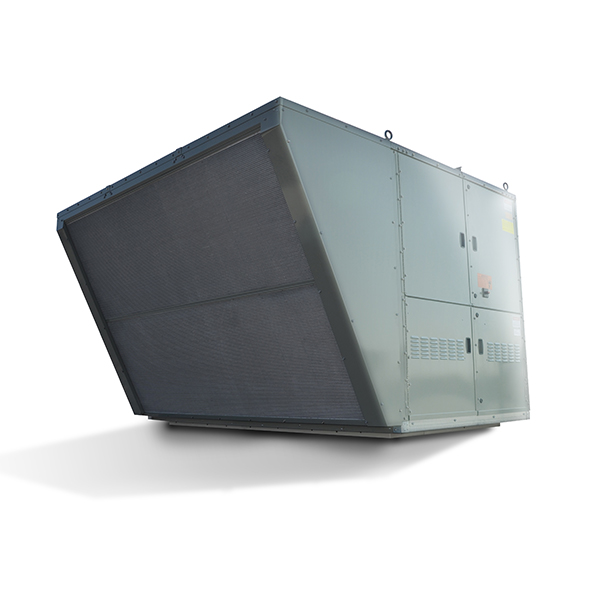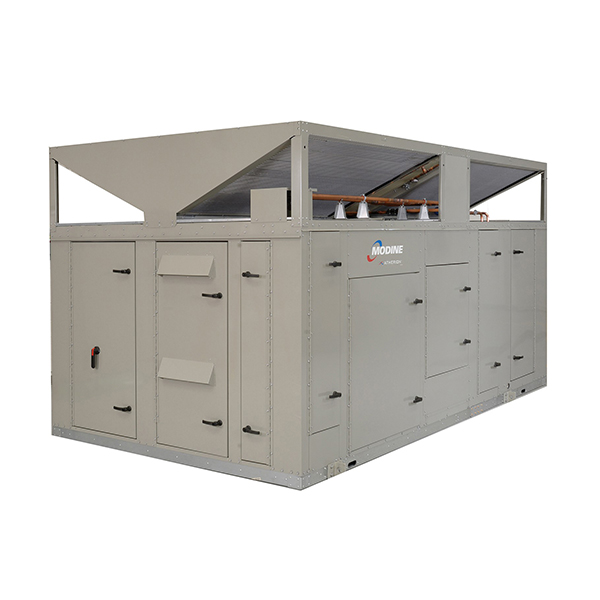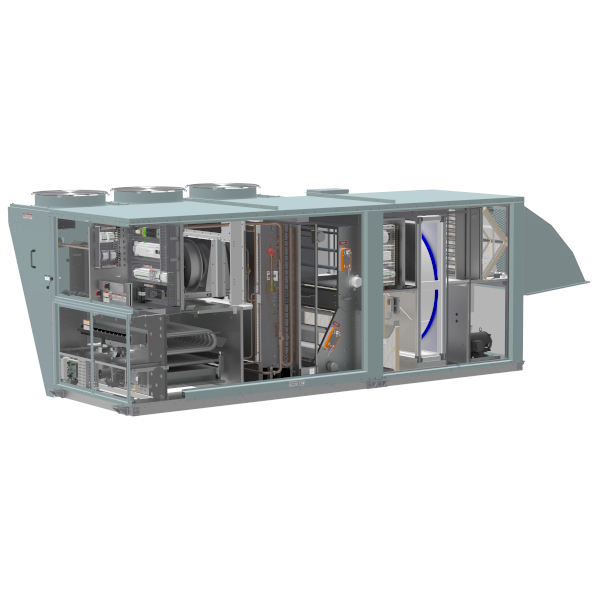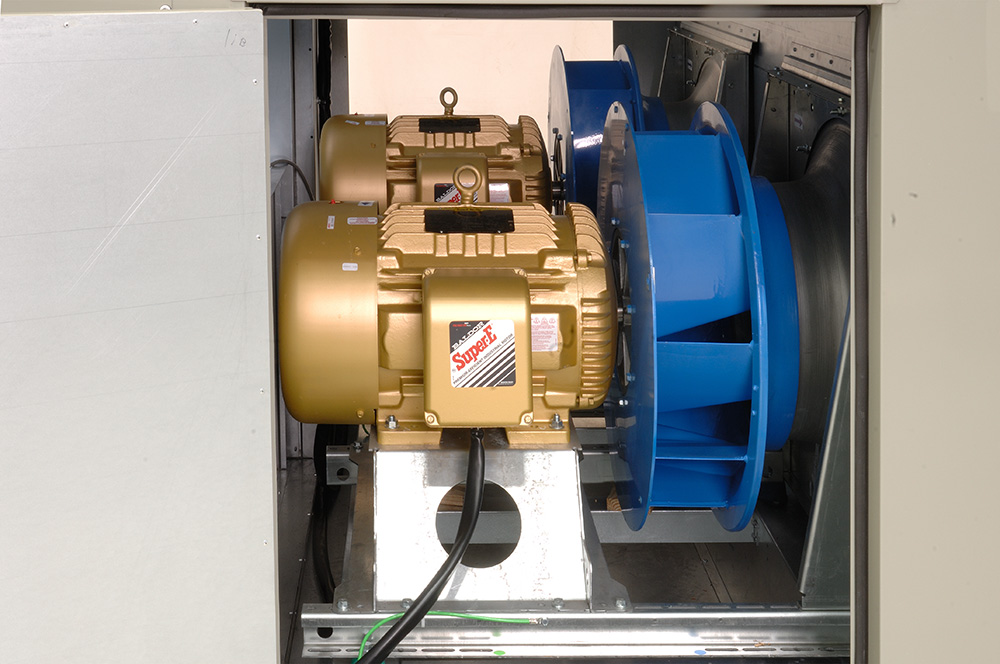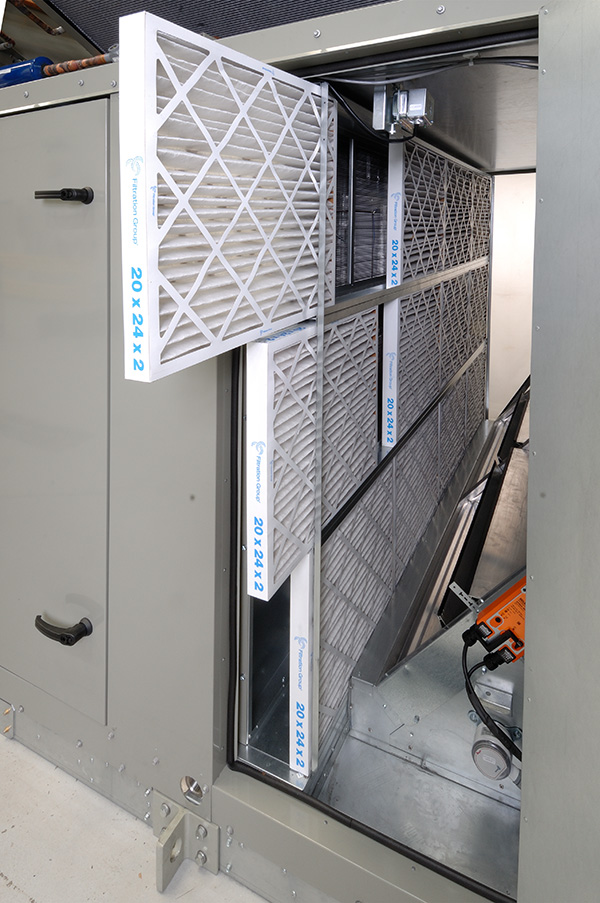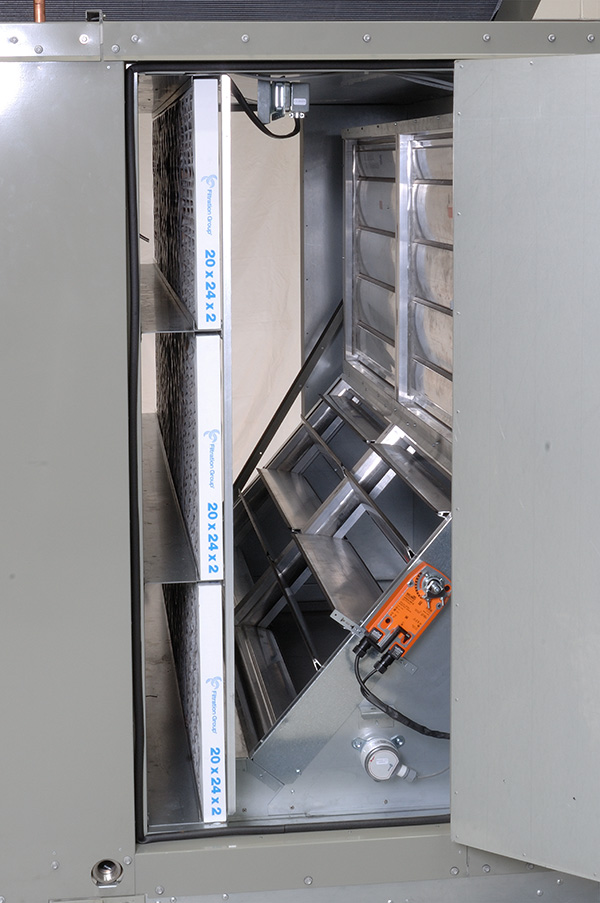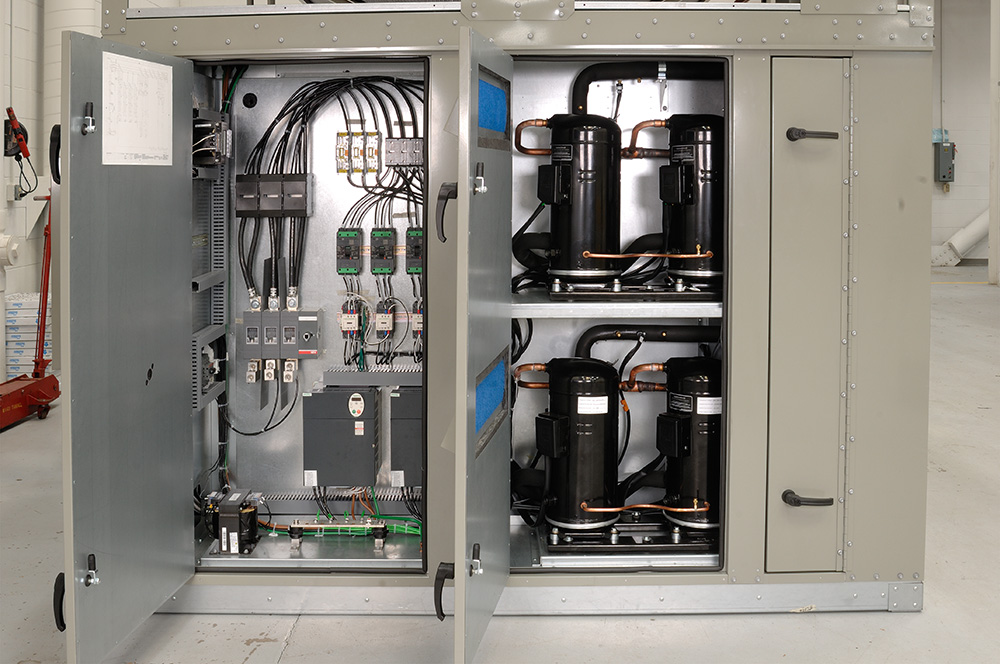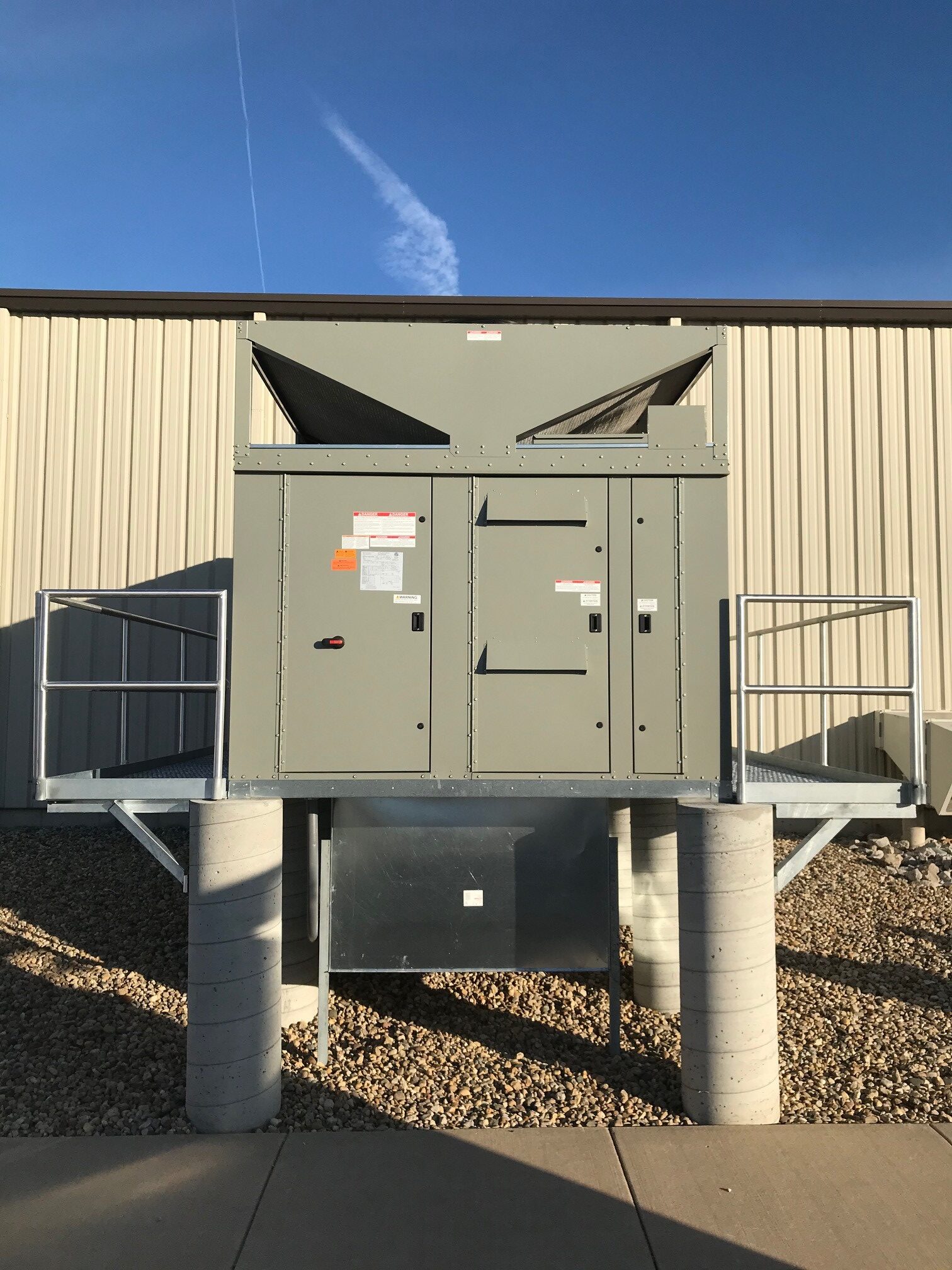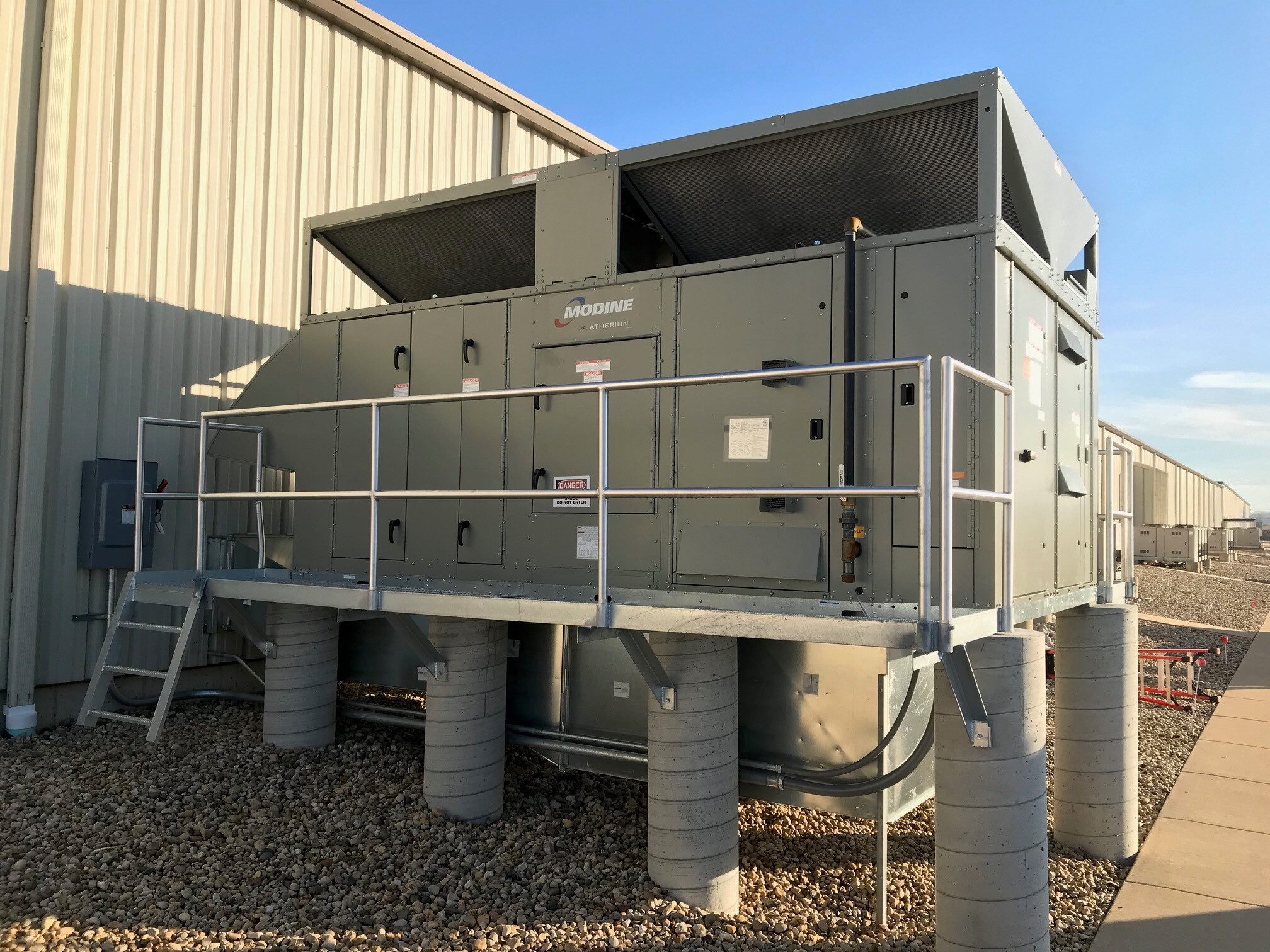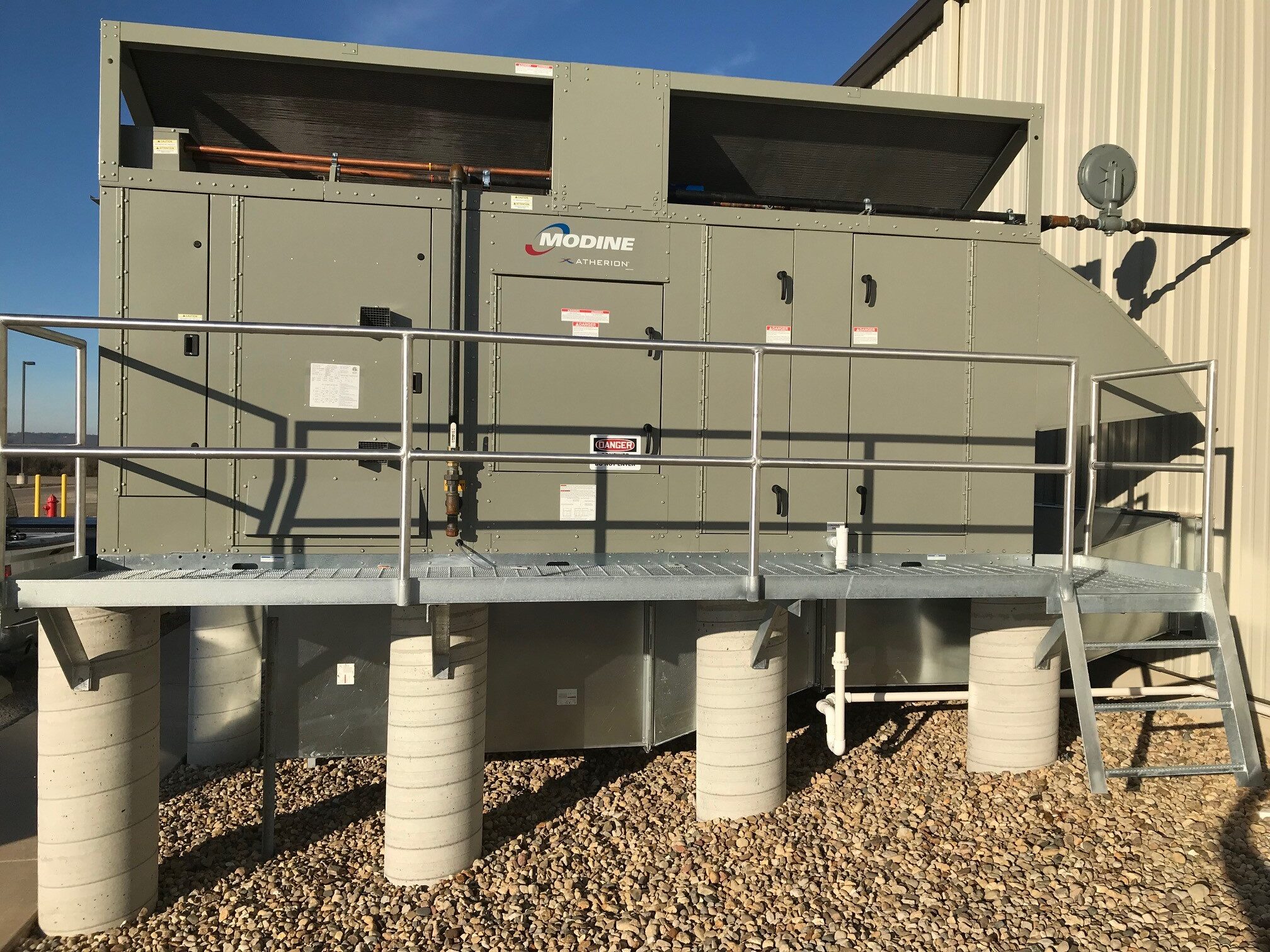 Dedicated Outdoor Air Systems
The Modine dedicated outdoor air unit is the ideal solution to effectively and efficiently meet the challenge of conditioning high volumes of outside air for ventilation, regardless of your geographic location. Whether you are in the humidity-soaked air of the Southeast, in the drier, milder air of the West, or the wide four-season-variation of the upper Midwest and Northeast, the unit can be customized to meet your outside ventilation air requirements.
With the Energy Recovery Exhaust option, your system is highly effective at recapturing energy from the building exhaust airstream, potentially saving thousands in annual energy costs.
The MPR is available in three cabinet sizes:
B-Cabinet (1,100-6,000 CFM)
Cooling: 7-20 Nominal Tons
Heating: Up to 400,000 Btu/Hr Gas, 80kW Electric, or Hot Water
C-Cabinet (3,000-12,000 CFM)
Cooling: 15-30 Nominal Tons
Heating: Up to 600,000 Btu/Hr Gas, 100kW Electric, or Hot Water
D-Cabinet (4,000-18,000 CFM)
Cooling: 30-60 Nominal Tons
Heating: Up to 1,600,000 Btu/Hr Gas, 200kW Electric
Contact Us For More Information