Modine's hydronic heating products are ideal for jobs that require custom engineered steam/hot water heating solutions. Our cabinet unit heater, convector, and fin tube products are available in a number of sizes and colors to match the décor and requirements of your space.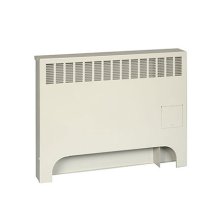 The heating elements of Modine's convectors can be used for hot water or steam. The standard header is copper with top and bottom tappings.
Contact Us to Learn More.