Natural Disaster Relief Emergency Response Information
Airedale is here to help schools reopen
When severe storms or natural disasters impact your school or school district, a disruption to Indoor Air Quality (IAQ) in schools will be a challenge for both students and staff.
Modine Disaster Emergency Response, understands how important it is to ensure your equipment in your district is back up and running so you can provide a healthy learning environment for staff and students when they return to the classroom.
Our technical and field service teams are ready to assist you in this time of need.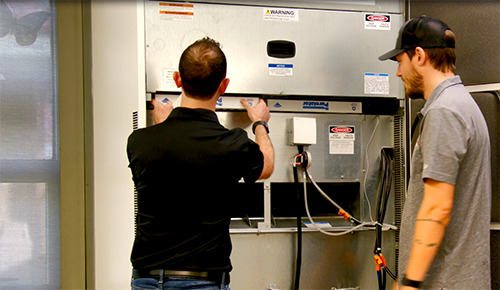 Equipment and Troubleshooting
Modine Disaster Emergency Response is standing by to offer phone support and on-site equipment analysis if required.
All customers – regardless of whether or not they have a service contract – can contact technical support to troubleshoot any issues they might be experiencing with their equipment.  Even if you are not an Airedale customer today, we will do everything we can to help.
Our service teams are ready to provide prompt commissioning and startup for new units and our sales team is ready to assist.
Our Service team is standing by to serve those impacted.
For prompt assistance, call 1-866-823-1631 and specify that your concern is related to the recent severe storm or natural disaster.