Modine's oil heater units are built with time-tested, field-proven components. Our oil heaters also have automatic operation and are easy to install and service. Roll-formed, corrosion-resistant aluminized steel ensures our oil heaters are both safe and durable.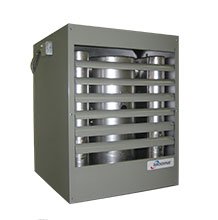 Modine model POR oil-fired unit heaters offer an efficient and reliable means of heating, particularly in regions where supplies of other fuels, such as natural gas, may be unavailable, undependable, or interruptible.
Contact Us to Learn More.