Steam/Hot Water Cabinet Unit Heaters
Modine's hydronic heating products are ideal for jobs that require custom engineered steam/hot water heating solutions. Our cabinet unit heater, convector, and fin-tube products are available in a number of sizes and colors to match the décor and requirements of your space.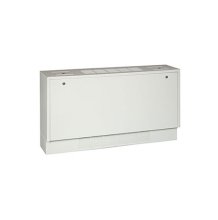 Modine cabinet unit heaters effectively make each area serve an independent heating zone.
Contact Us to Learn More.