Airedale by Modine Additional Resources
Indoor air quality is of the utmost importance to Airedale by Modine. We truly understand the impact and investment of choosing the right HVAC equipment for the school and commercial markets. We strive for the highest quality customer experience, focusing on engineering healthy learning environments. Versatile and dependable solutions that last and are easy to maintain and service.
We love our customers and pride ourselves on finding unique solutions for their needs. Below are informational graphics, a maintenance checklist, frequently asked questions for school boards and parents, and more beneficial resources about the importance of IAQ and how our products and services work to improve IAQ. Feel free to download, print, share, and save these resources.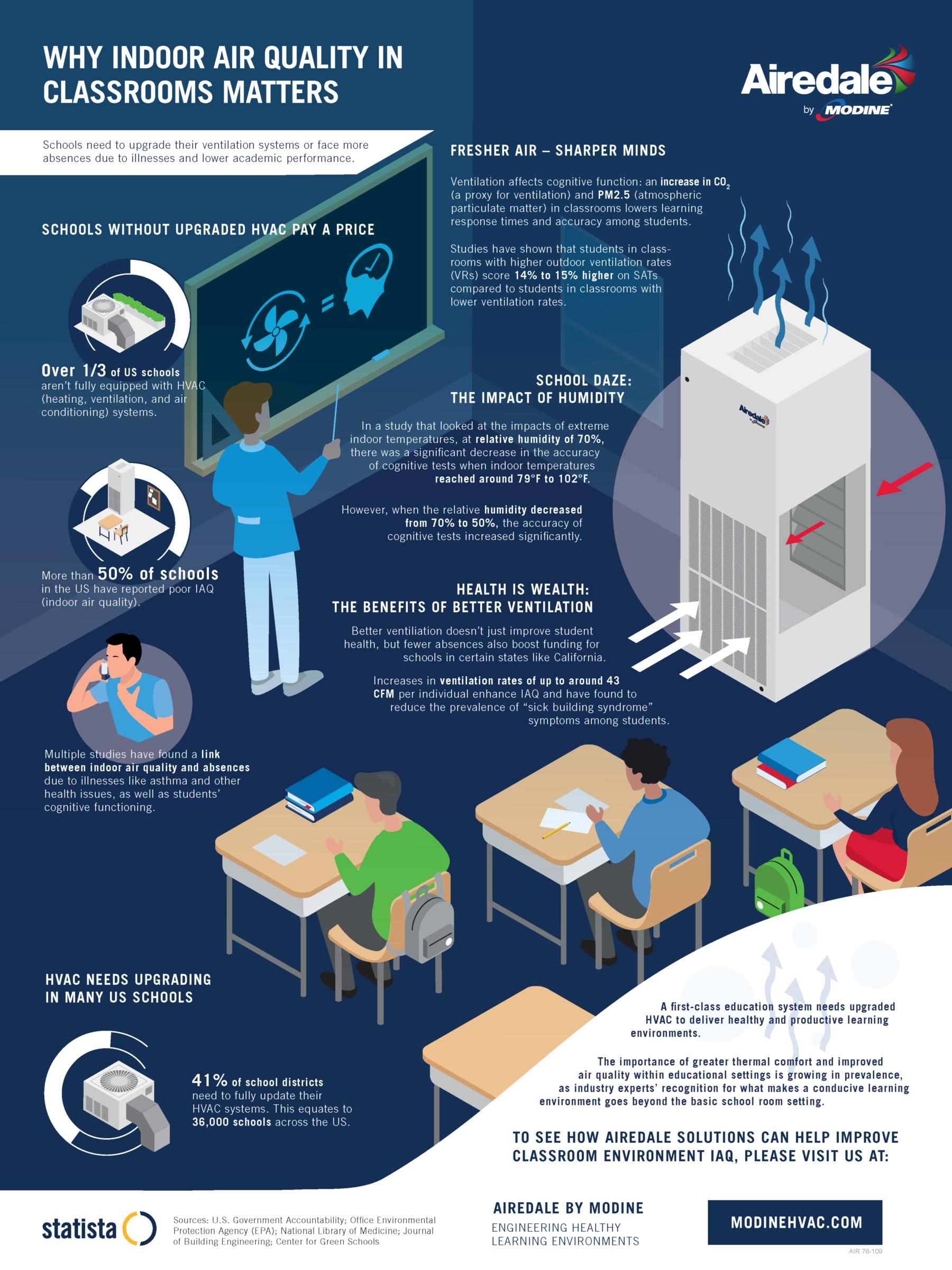 Why IAQ in Classrooms Matters
Schools need to upgrade their ventilation systems or face more absences due to illnesses and lower academic performance.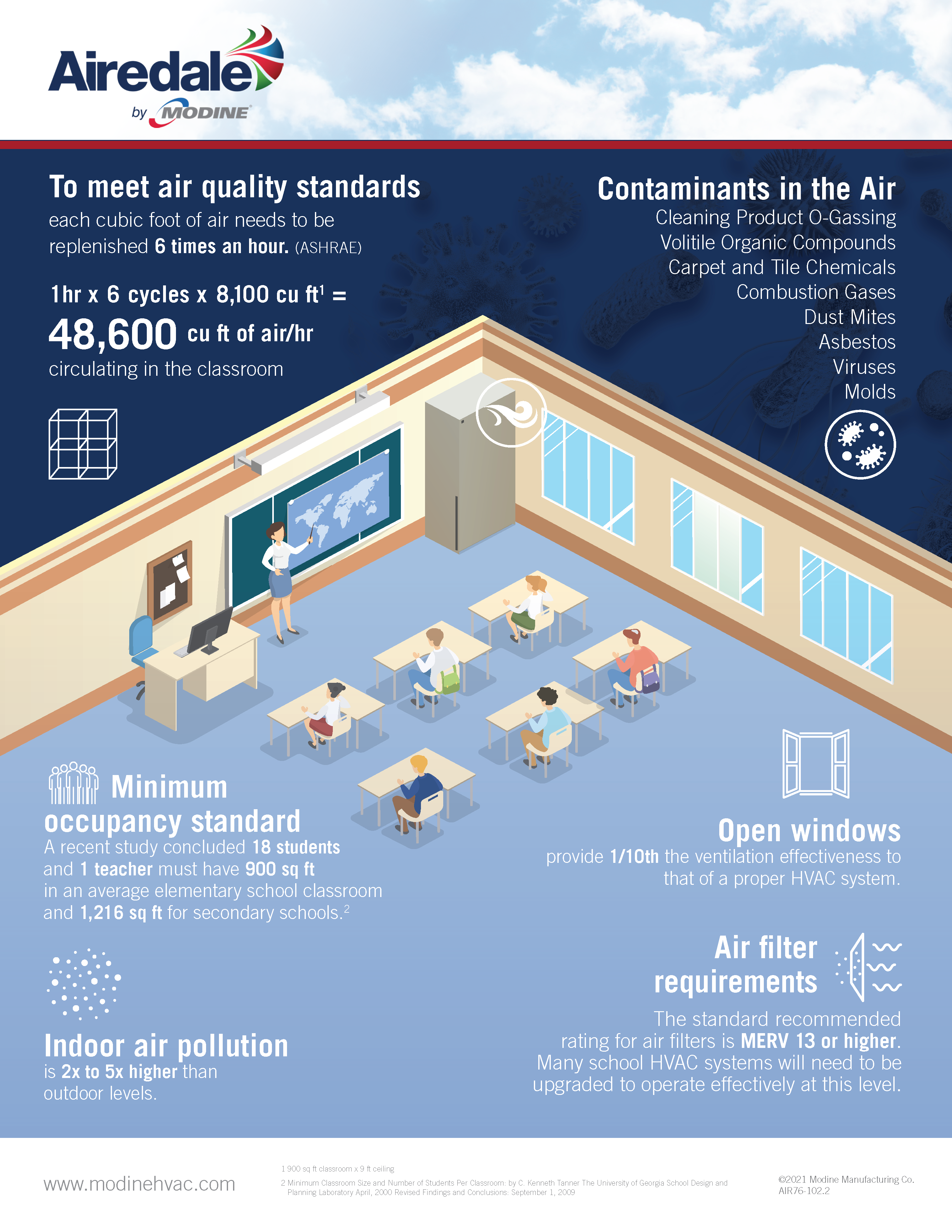 Meeting Air Quality Standards
To meet air quality standards each cubic foot of air needs to be replenished 6 times an hour. (ASHRAE)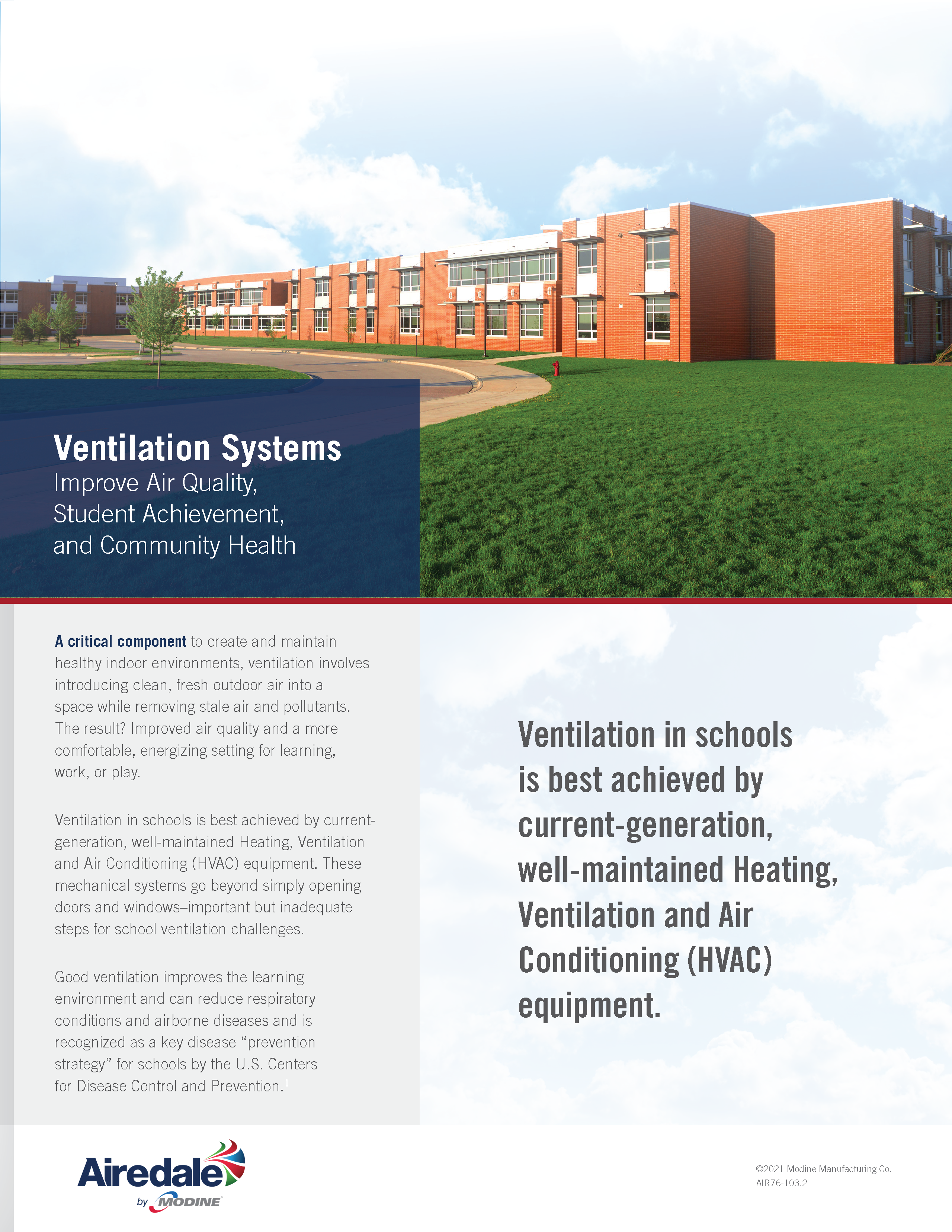 Ventilation Systems
Improve Air Quality, student achievement, and community health.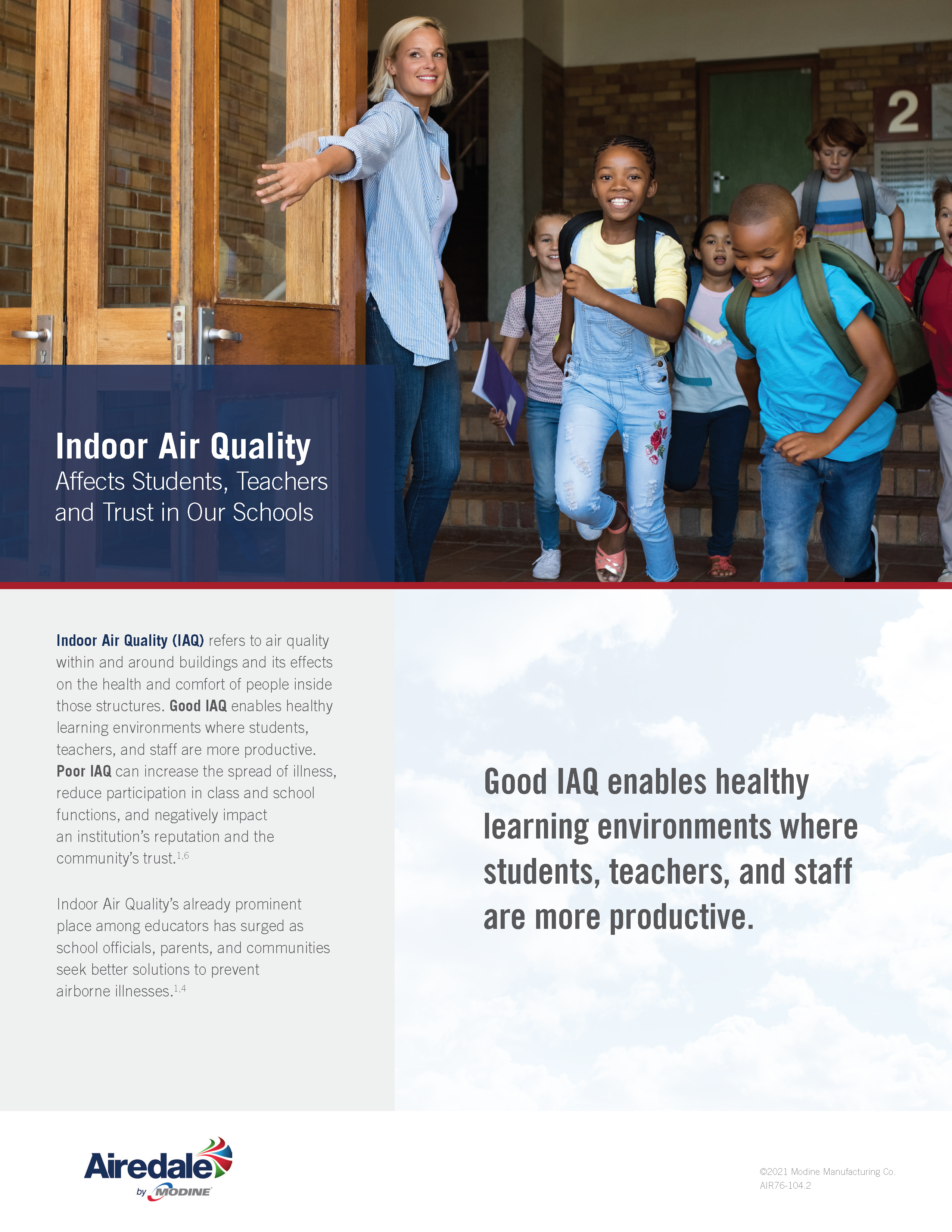 Indoor Air Quality
Affects students, teachers and Trust in our school.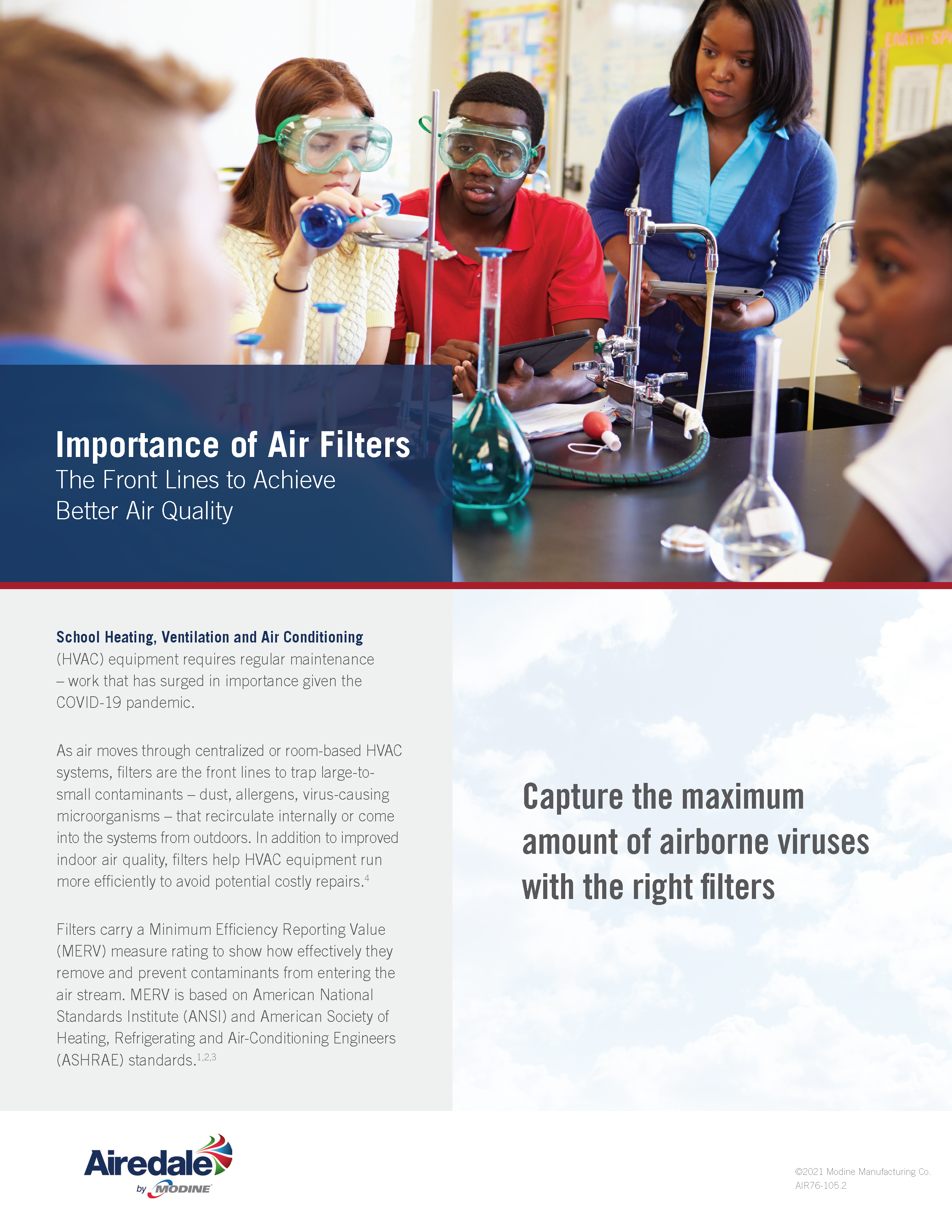 Importance of Air Filters
The front lines to achieve better air quality.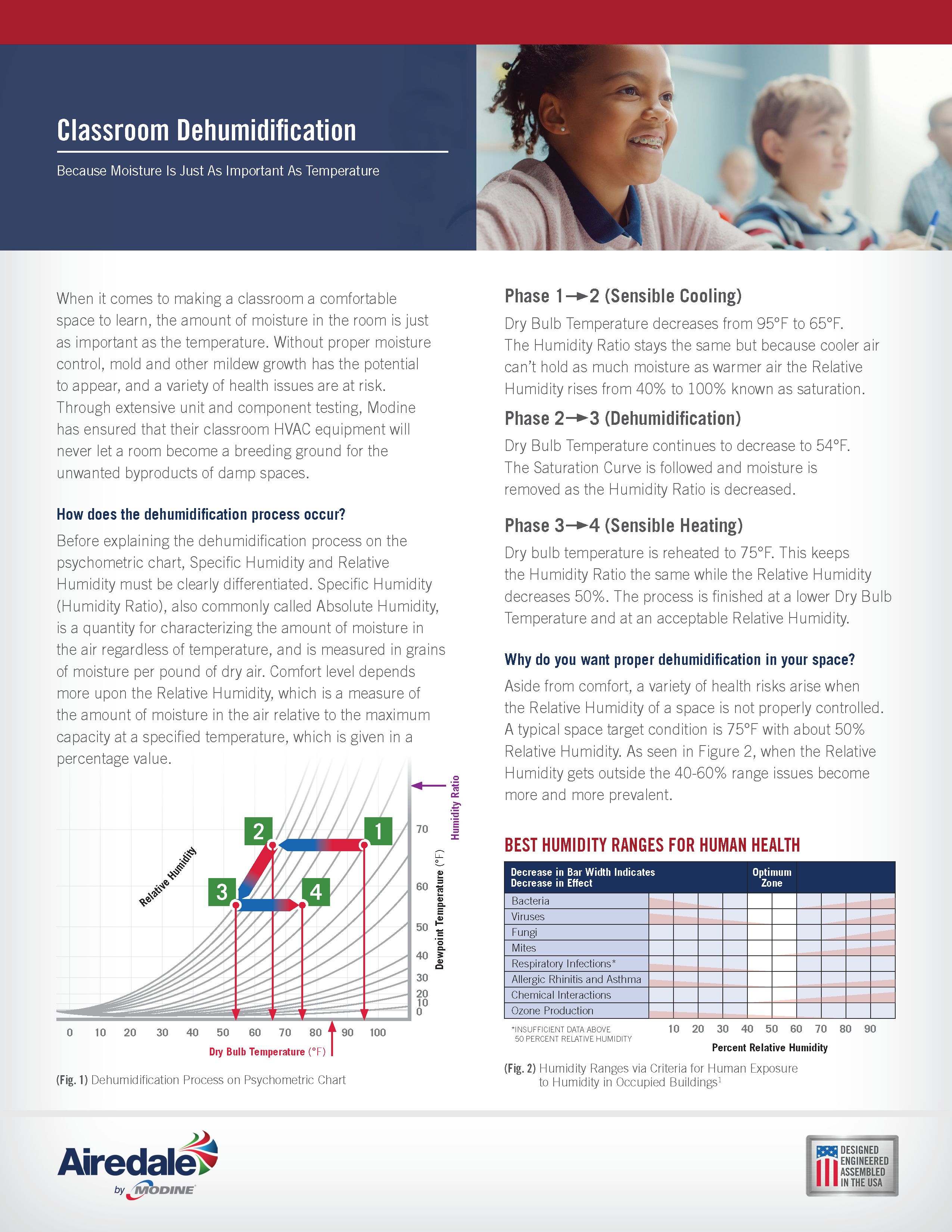 Classroom Dehumidification
Because moisture is just as important as temperature.
HVAC Maintenance Checklist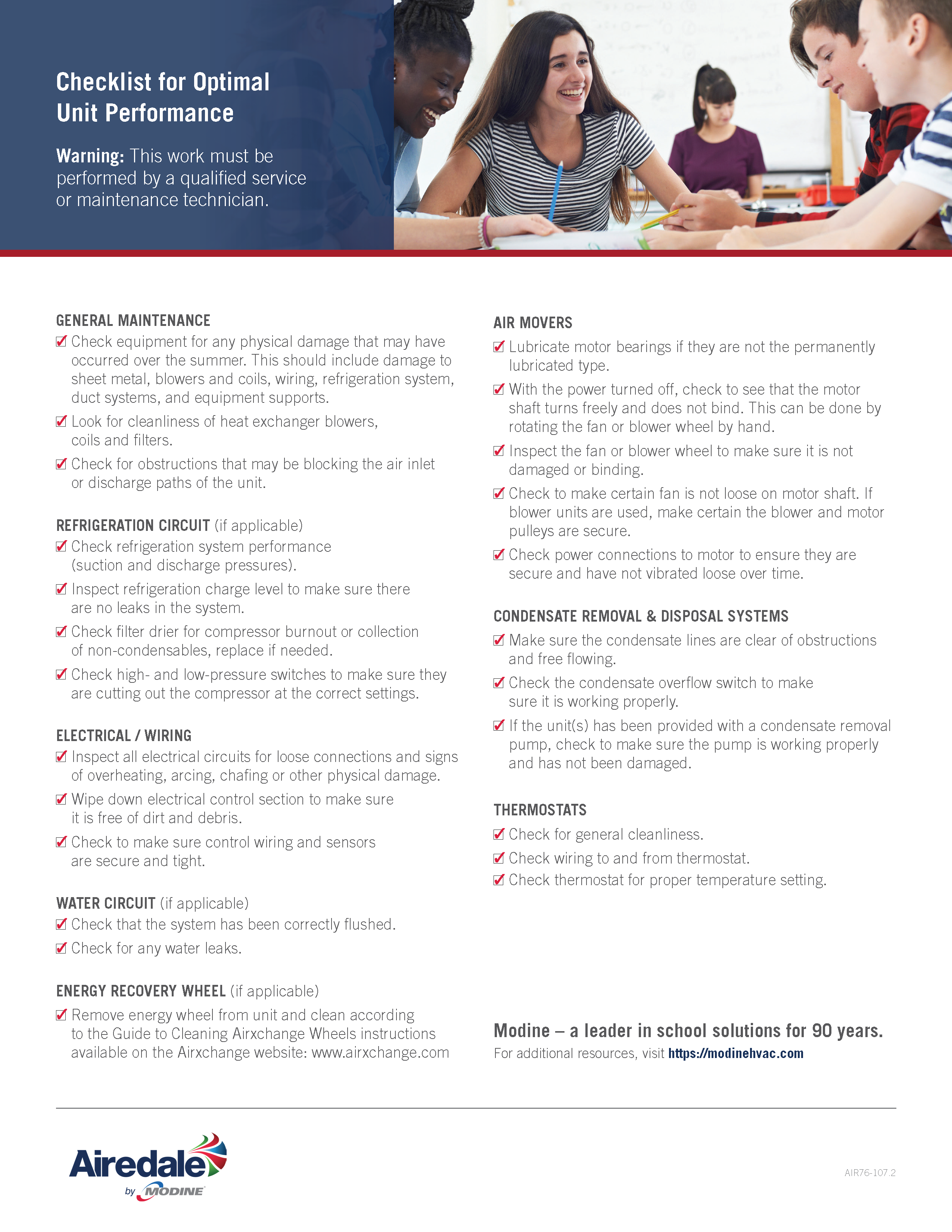 Checklist for Optimal Unit Performance
A qualified service or maintenance technician must perform this checklist.
FAQs – Top Questions and Answers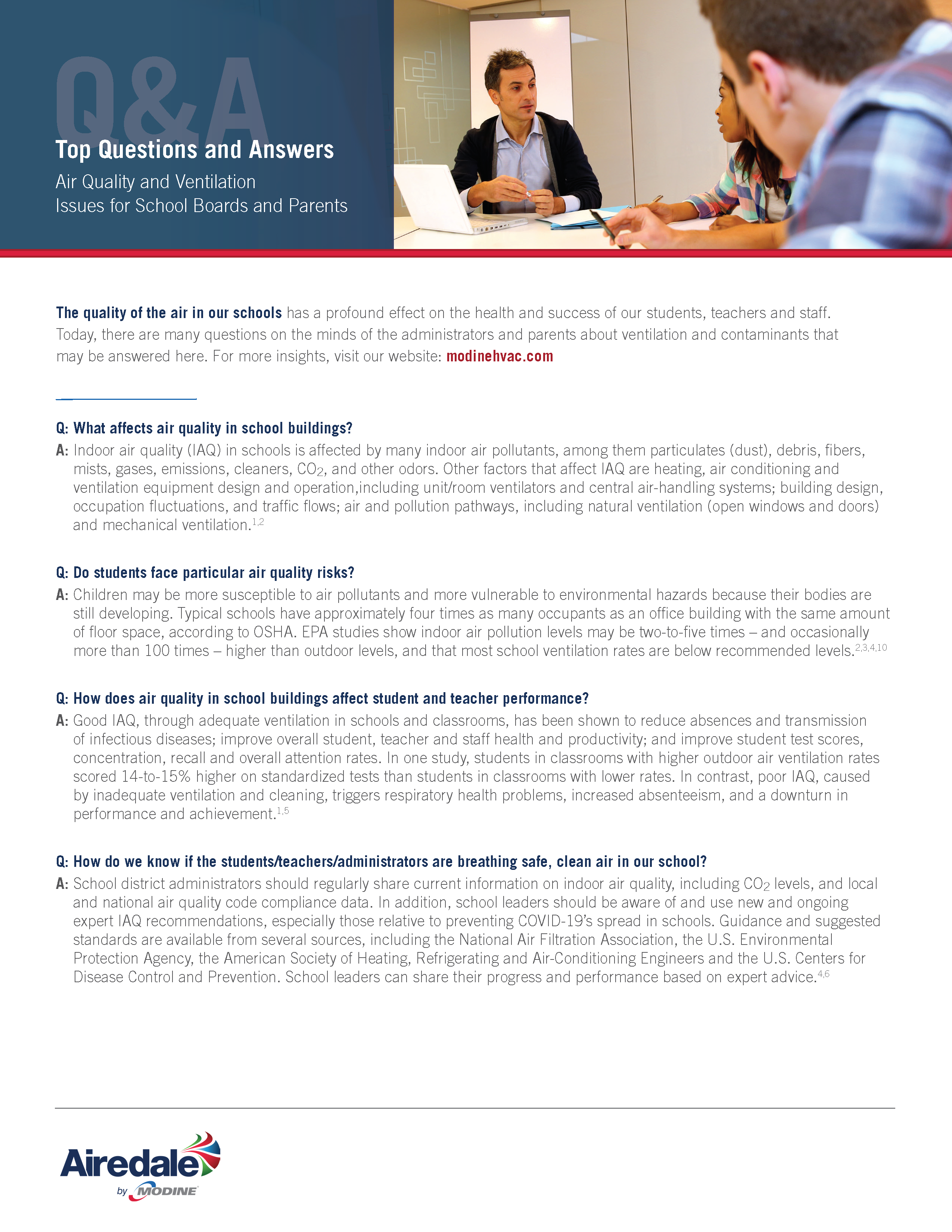 Top Questions and Answers
Air quality and ventilation issues for school boards and parents.