Commercial Gas-Fired Heaters
Modine offers a number of gas-fired unit heater solutions. With efficiencies up to 97%, the Effinity® is the most efficient gas unit heater in North America. We also have high efficiency blower units to push and distribute heat where you need it most. To stand up to corrosive environments our PTP model is the perfect solution, while the proven PDP model gives provides great value.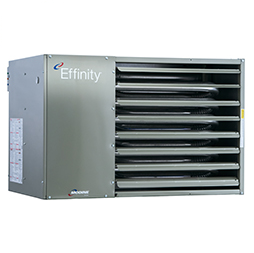 Modine's Effinity™ unit heaters are one of the most efficient gas-fired, condensing unit heater in North America, operating up to 97% efficient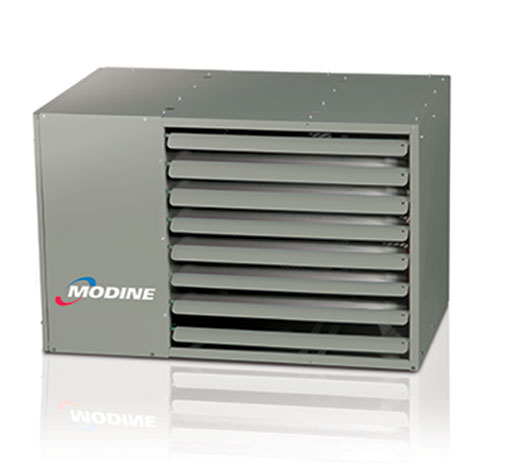 The PTX allows the installer to easily choose between Separated combustion or power-vented depending on the space needs. The separated combustion option allows the unit to obtain 100% of its combustion air from outside, ensuring that nothing but clean, fresh air is burned in the combustion chamber.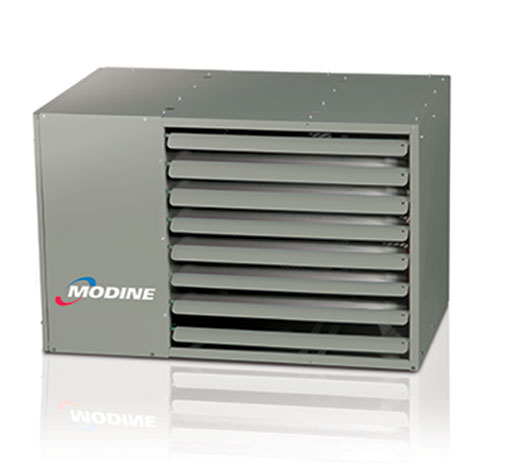 The PTP with an aluminized heat exchanger on all units has a 10-year warranty. A low-profile design allows quick and easy installations.  Ideal solution for heating commercial workspaces like a warehouse, workshops, or greenhouses.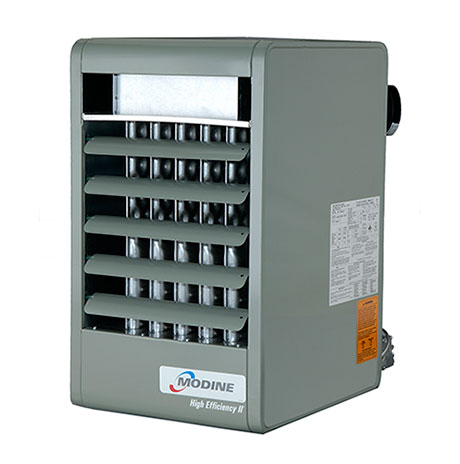 Inexpensive to install, easy to use, and time tested for quality and durability. Our commercial grade power vent unit heaters come with either a propeller fan or centrifugal blower fan in seven different sizes.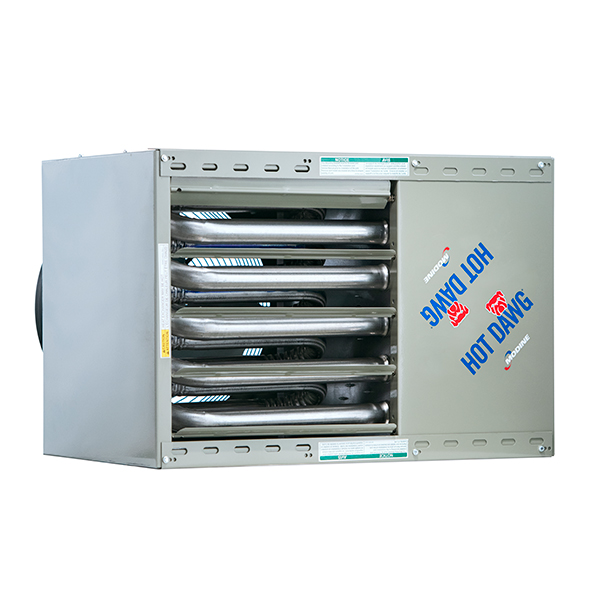 Modine's Hot Dawg® garage heaters are ideal for heating home garages and workshops, yet durable enough for commercial spaces.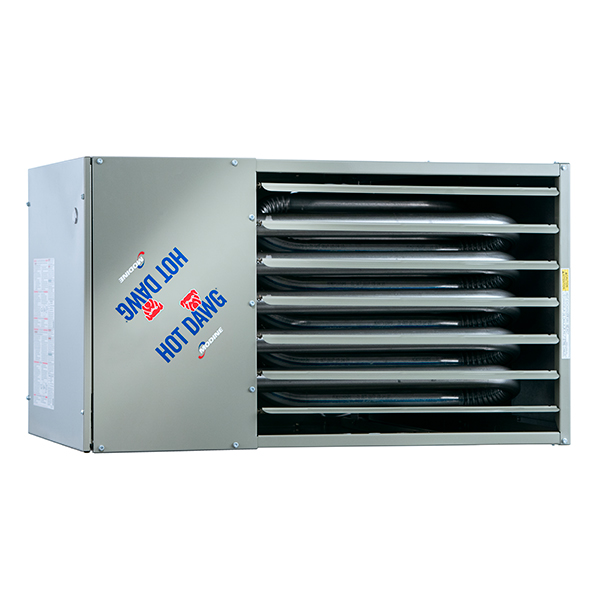 Designed for commercial and industrial buildings yet certified for residential spaces—the perfect heating solution for an area like a dusty woodworking shop.
Contact Us to Learn More.