Residential Hot Dawg® Series
Modine's Hot Dawg® garage heater keeps the chill out of your residential garage, workspace, or outbuilding.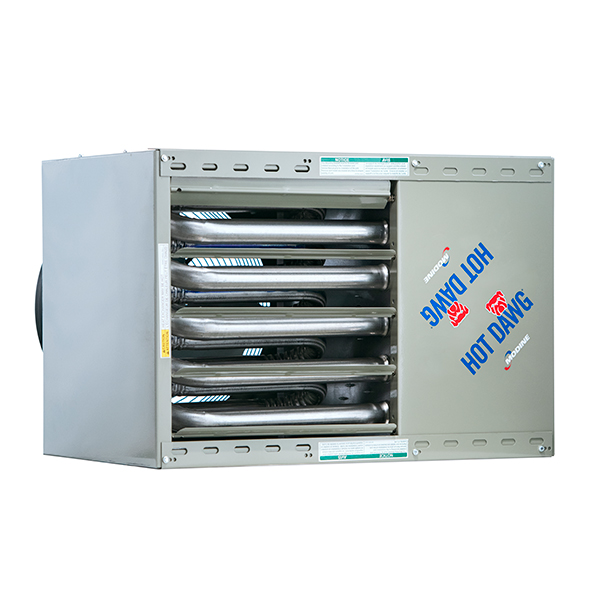 Modine's Hot Dawg® garage heaters are ideal for heating home garages and workshops, yet durable enough for commercial spaces.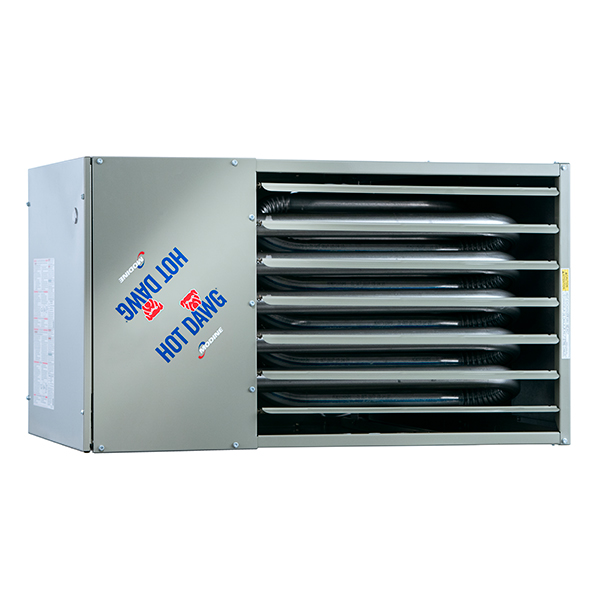 Designed for commercial and industrial buildings yet certified for residential spaces—the perfect heating solution for an area like a dusty woodworking shop.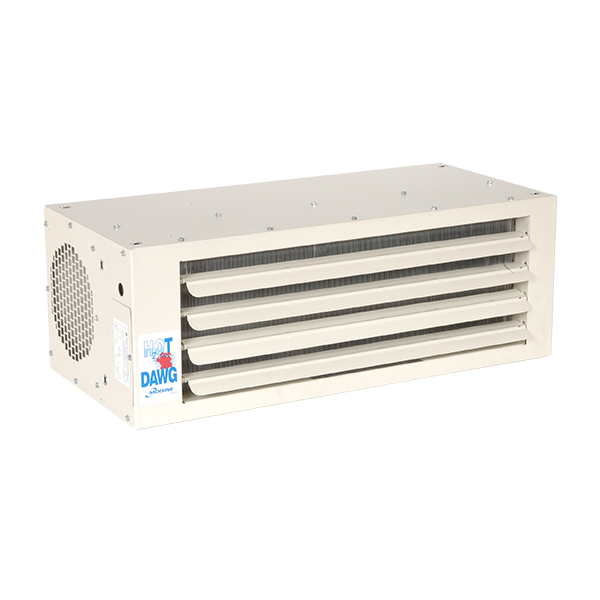 By using water from the existing boiler system, ground source heat pump, or water heater, Modine's Hot Dawg® H2O is a simple way to heat your space.
Contact Us to Learn More.