Steam/Hot Water Unit Heaters
Next time you're in a large warehouse or manufacturing facility, look up, you'll see a Modine on the job.  Our dynamic line of hydronic heaters are lightweight, low cost to install and rugged to handle the environment.  And whatever your need or application situation, Modine has you covered.  We can help stop the outside air from coming in, heat spot or wide-open locations, and help save on your energy bills.  When you're ready to heat that critical space, enhance the comfort level, or save on energy, you can count on Modine.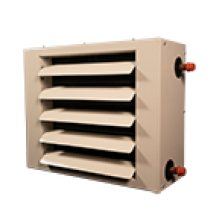 The Lodronic™ Hydronic Unit Heater is designed to maximize efficiency with minimum size.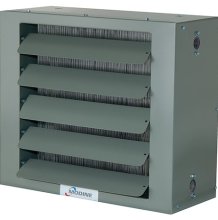 Available with top/bottom (Model HSB) or side (Model HC) inlet/outlet piping, Modine horizontal steam/hot water unit heaters install quickly, easily, and at low cost because they are lightweight.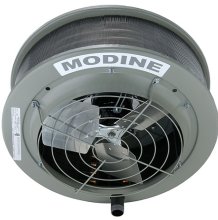 Recommended for a wide range of heating requirements, vertical steam/hot water unit heaters provide downward air delivery.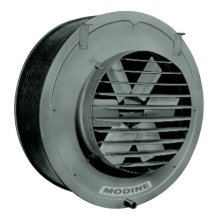 Power-Throw™ horizontal delivery unit heaters are ideal for heating large buildings where a number of smaller units can be replaced by a few larger Power-Throw™ units.
Contact Us to Learn More.